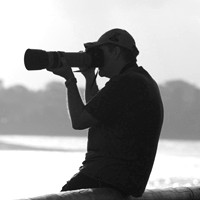 I began taking photos after I received a Pentax 35mm SLR camera for my 21st birthday a long time ago!! Many holidays, family events & outings have been captured on slide & film format since then. In recent times I have moved onto the digital format. After a brief time with a Canon point & shoot camera, I upgraded to a DSLR body & lens kit. Recently I have purchased a second DSLR body & a couple of L series lenses.
If it is not completely obvious by now, cars & motorsport are my favourite subject matter. Family events & holidays also provide great opportunities.
Please contact me for any requests or information about these galleries. If you would like your own Zenfolio gallery, use my referral code to get a discount. 9G3-SYU-VHZ
Ross Johnson
© ..ROSS JOHNSON PHOTOGRAPHY ........... ROSS JOHNSON PHOTOGRAPHY..